Hey there my Converse shoes!
Have you ever heard a secular song on the radio and thought it sounded like it was talking about God? I recently heard a song by David Guetta and Usher that sounds SO much like a surrender to God's love! The song is called, "Without You" and it's had huge hype and radio play, ya know, it being one of those generic pop/club songs, but the lyrics are definitely somethin' else.
Of course, neither Usher nor David Guetta are necessarily considered good "role models", and of course the song was written to whine about how Usher misses his girl desperately and needs her back. But let's set that aside and say that they have officially created a worship song (unintentionally). Here's what I mean:
The song opens up with Usher admitting his faults:
"I can't win, I can't reign
I will never win this game
Without you, without you.
I am lost, I am vain,
I will never be the same
Without you, without you."
The Bible teaches that without God, we are nothing. In the "game" that life is, we "can't win" on our own. We may have talents and God-given gifts, but without God (who is also love) we are "lost" and we "will never be the same". We may also have power to rule over a nation, but compared to God, our "reign" is nothing. The heart of a follower will always be more powerful than the heart of a king.
-Jesus replied, "What is impossible for man is possible with God". Luke 18:27 NIV
- If I have the gift of prophecy and can fathom all mysteries and all knowledge, and if I have a faith that can move mountains,

but do not have love, I am nothing

. 1 Corinthians 13:2 NIV
Usher also admits that he is "vain", which is true of everyone, we all deal with vanity one way or another. God is perfect, and He is the only thing worth lifting up. Without God we fail to recognize our own roles as humans and we tend to put ourselves higher than we should be. It's just as Ecclesiastes constantly repeats: "vanity of vanities, everything is vanity".
And as a fun little note, the lines "I am lost...without you" is almost like a wink at the chorus to the worship song, "Breathe" by Kathryn Scott ("And I, I'm desperate for you... And I, I'm lost without you").
For such a simply worded verse there's a lot of meat in there. You can get a lot more out of that than I had written. But anyway, moving onward! Here are the most powerful lyrics of the song:
"I won't run, I won't fly
I will never make it by
Without you, without you.
I can't rest, I can't fight
All I need is you and I,
Without you, without you."
"I won't soar, I won't climb
If you're not here, I'm paralyzed!
Without you, without you.
I can't look, I'm so blind
I lost my heart, I lost my mind!
Without you, without you."
Here's what the B-I-B-L-E has got with the lyrics "I won't run, I won't fly.... I won't soar":
-"...but those who hope in the LORD will renew their strength. They will soar on wings like eagles; they will run and not grow weary, they will walk and not be faint." Isaiah 40:31
-

"You yourselves have seen what I did to Egypt, and how I carried you on eagles' wings and brought you to myself." Exodus 19:4
The Lord is a deliverer, and sends his help like a soaring eagle. Those who believe will also fly with those God-sent wings. Without God, you ain't got no wings to fly!
-"
Some men brought to him a
paralyze
d man, lying on a mat. When Jesus saw their faith, he said to the man, "Take heart, son; your sins are forgiven."" Matthew 9:2
Without the forgiveness and love of God and the faith of those men, the paralyzed man would've stayed paralyzed for the rest of his life!
With "I'm so blind... I lost my mind":
-The LORD will afflict you with madness, blindness and confusion of mind. Deuteronomy 28:28
That wasn't very cheery, but we cannot forget that God is a God of both love and justice. He does indeed have the power to take anything away from people, including their sight and sanity. However, the Gospels have recorded the healing miracles Jesus made on people who were blind, demon possessed, insane, etc. Without God's healing, where would they be? Where would we be?
And finally, "I lost my heart":
-"Scorn has broken my heart
and has left me helpless;
I looked for sympathy, but there was none,
for comforters, but I found none.
...But as for me, afflicted and in pain—
may your salvation, God, protect me."

Psalm 69 verses 20 and 29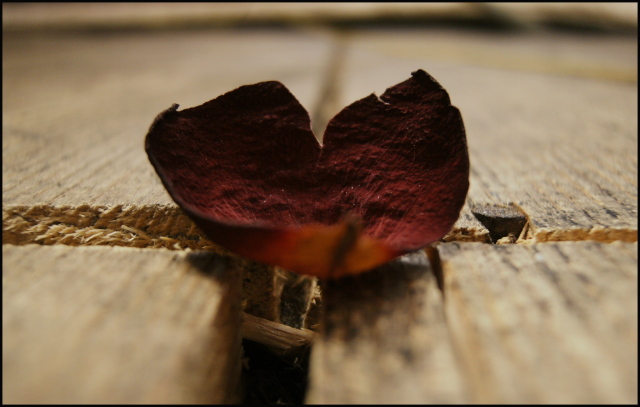 In this book, David writes of how his broken heart isn't something that he can fix on his own, the feelings of pain alone hold him down. He searched for comfort through others, but was unsuccessful. Later he begs for God to protect him through his time of need, and that was all it took for his heart to be found healed. God also asks of us our hearts, when we give that to him, we gain a heart out of it! When we refuse, we lose our hearts.
I dunno about you, but that's pretty crazy how coincidental that is. Maybe God was being a little bit sneaky.... You how in my previous post about the Avengers I mentioned how in media sometimes you can find "golden nuggets" and signs of God's love? With this song, it didn't take me long to recognize that these signs were present, but when I went Bible surfing to find deeper meanings in the song, it's incredible what can come out it! Remember, there are reasons behind everything and symbols are everywhere, so always guard your heart. And when it comes to media and your everyday choices, remember:
"Chew the meat and spit out the bones"
-John Boyle
And to send you off, here is David Guetta's official "Without You" song and lyrics video (complete with colorful artsy visuals!!!).
Do' da da go' hv i!!!!!! Keep on dancing! You know you want to!